Get 50% off Black Stand Up Pouches with Zip Lock 500ml (140x210mm) 
To take advantage of this great offer all you have to do is order minimum of 1 carton of 2,000pcs over the phone on 1800 823 200 or email, mention this January special and you will receive 50% of your order.
Regular price: $365.00 ex GST ex FRT per carton of 2,000pcs
January special price: $182.50 ex GST ex FRT per carton of 2,000pcs
Offer valid until 31st January 2019 for black 500ml stand up pouches with zip only or until sold out (Offer not available to distributors).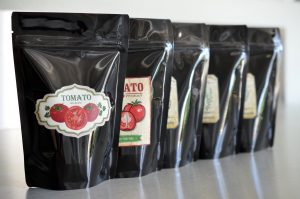 Our black stand up (zipper pouches) are suitable for all contents such as dry food or liquids.
They are ideal for foods that need to be kept out of daylight such as
dried herbs & spices

soups

 

sauces

nuts & seeds

broth

and so much more

 
These bags have a high micron thickness and are manufactured from 3 layers of plastic, this provides improved stand up stability and barrier, which means longer shelf life. Other features include zip lock for re-closing and tear notches.